Questions or Comments? Email Us
Personalized Photo Tags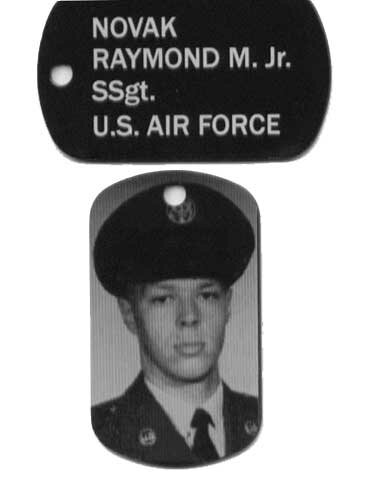 We're sorry, but due to the overwhelming demand for our regular Dog Tags for Kids, we are unable to provide photo tags at this time. However, we do have some independent engravers and printers who are willing to offer that service despite no official affiliation with our organization. Please send an email to requesting the information, and we will be happy to provide you with the contact info so that you may deal directly with them and obtain all of the necessary details. We appreciate your understanding and thank you for your support.
Letters and Quotes
"I have received the dog tags today and started handing them out. I wish you could see some of their faces. They love what you are doing and want me to tell you thank you. Everyone thinks their kids will love them, I know my daughters will. Again Thank You."

SPC Duwayne Hall
The VFW endorses the program!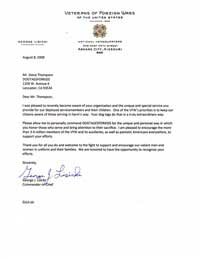 The Dog Tag Totals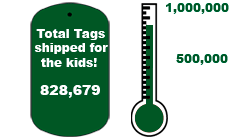 This graph represents the tags that have been sent. Please help us reach the top!.
Sponsors
Favorite Links