Questions or Comments? Email Us
Family Gallery (Soldier Gallery below)
Click on any photo to enlarge
Soldier Gallery
Click on any photo to enlarge
Letters and Quotes
"I received the Dog Tags for Kids. My unit was very thankful for them. The reaction of each Soldier that received one for their child was amazing. I thank you and everyone that is responsible for making this donation to us.!"

SFC Brown L.
The VFW endorses the program!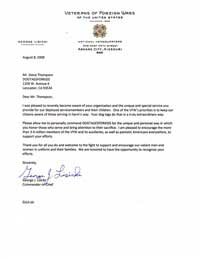 The Dog Tag Totals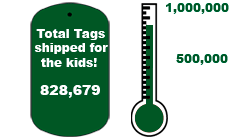 This graph represents the tags that have been sent. Please help us reach the top!.
Sponsors
Favorite Links