Questions or Comments? Email Us
Dog Tag Samples in Appropriate Service Colors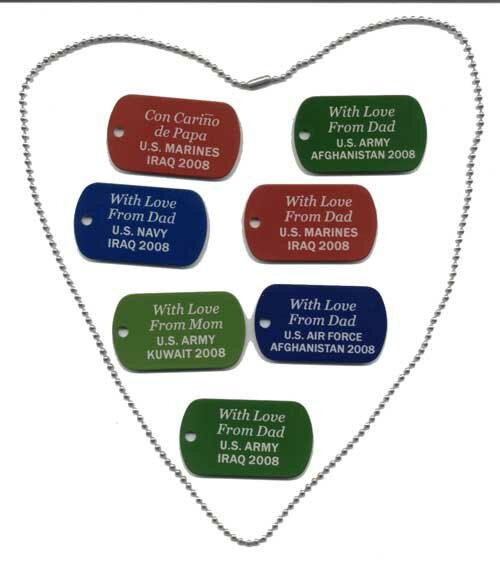 Letters and Quotes
"Thank you so much. Everyone with children really thought that these were a great idea. I have attached a picture of my unit. We are comprised of Army, Navy, Marines, Air Force, and Civilians. I will pass the extras on to the Chaplains to hand out. Thanks again."
The VFW endorses the program!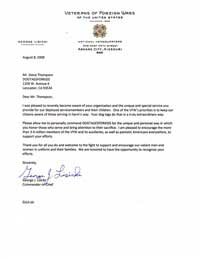 The Dog Tag Totals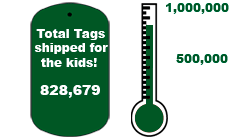 This graph represents the tags that have been sent. Please help us reach the top!.
Sponsors
Favorite Links